Anglo-Arabians.com is proud to bring you an official website for this unrivaled breed. We feel that the Sport Horse world could greatly benefit from a more extensive involvement of Anglo-Arabians in competition and breeding programs.
As you may know, Anglo-Arabians are unique in that they possess the most sought-after athletic qualities required of a Sport Horse. With the endurance and intelligence of an Arabian combined with the size and athleticism of a Thoroughbred, the Anglo-Arabian breed consistently proves itself in numerous disciplines throughout the world.
Although this story begins with a girl and an Arabian stallion named Aazrak, pictured below, their mark on the Anglo-Arabian breed in the
Read More »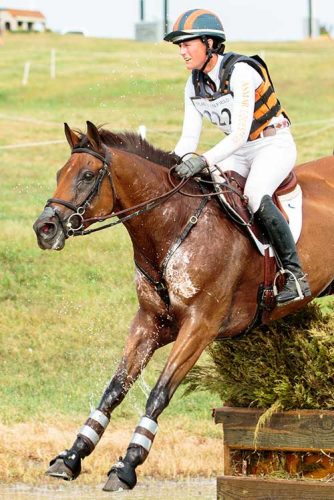 Anglo-Arabian Vermiculus will be making his Rolex debut this year with Olympian Lauren Kieffer aboard. We will update this post as they compete!
Read More »
In the middle of a fabulous season of eventing, Katy Groesbeck with her 2 Anglo Arabian brothers were featured in the August/September issue
Read More »
Photo Credits: Zosia Zawacki, Tamara Torti, Cassandra Ingles